Seminole Audubon Society In Action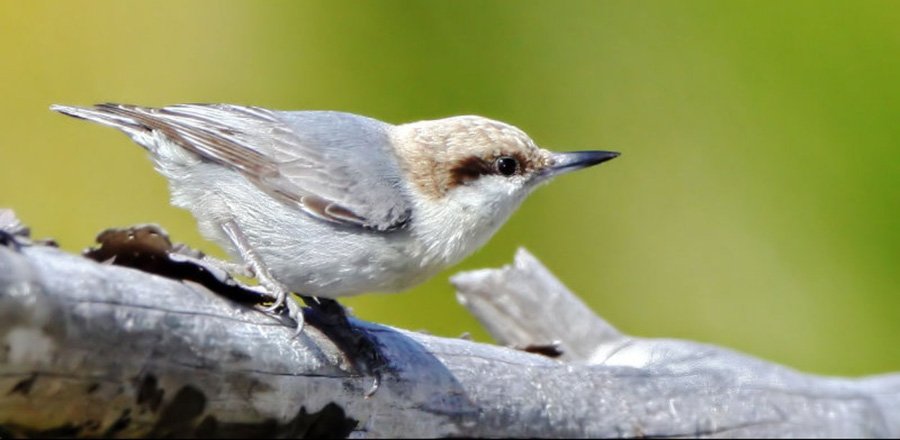 Brown-headed Nuthatch – photo by Ken Schmidt

SAS in Action!
other fun stuff we do!

The Big Sit! is an annual, international birding event founded and hosted by the New Haven (Connecticut) Bird Club.
Every team that observes the year's "Golden Bird" has a chance to win $500. Every year, bird watchers from around the globe unite on this special day by participating in this free event, open to any person and club in any country!
The Big Sit! is sponsored by Swarovski Optik.
Since 2008, the Seminole Sitters, SAS's team has participated in the Big SIT! Our count circle is located at Lake Jesup Wilderness Area.
Most years, the Seminole Sitters have enjoyed the "bragging rights" for coming in second and third on the most species documented in Florida. Our circle often is the only one reporting a Limpkin.
Limpkins – photo by Ken Schmidt

Florida Scrub-Jay Conditioning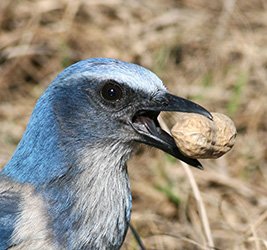 Scrub-Jay – photo by Ken Schmidt
Seminole Audubon has worked closely with the St. Johns River Water Management District (SJRWMD) as they monitor the Florida Scrub-Jay population at their Lake Monroe Conservation Area property.
We have participated in the "conditioning" of the Jays as well as the regular counts we take of the resident birds.
Conditioning is a process where you use food as a means to bring the birds into a trap so a licensed bander can capture and band them.
The band combination is unique to each bird and allows us to identify each bird and the family unit to which they belong. Lots of fun times in the scrub!
Seminole Audubon Society makes an annual field trip to the Seminole County Northwest Water Reclamation Facility on Yankee Lake Road in Sanford to monitor the status of this managed Scrub-Jay site, the only habitat in Seminole County for Florida Scrub-Jays. Go to Birding/Field Trips for details of this year's trip.

Each January we erect 16 gourds on 2 poles along Lake Monroe to attract the Purple Martins. The poles are removed by mid-August when the Purple Martins have left for their wintering grounds in South America.
These birds live in small colonies close to people and water and are a valuable asset to the lake as they eat midges and other small insects.
The project began when we noticed that Purple Martins were using light fixtures to build nests. We received permission from the City of Sanford Parks & Recreation Dept. to erect the housing in the marina area.
The colonies of Purple Martins will help control the insect population along the Sanford waterfront and provide entertainment for people watching them come and go from the gourds.
We are monitoring this program and look to expand it as more locations become available.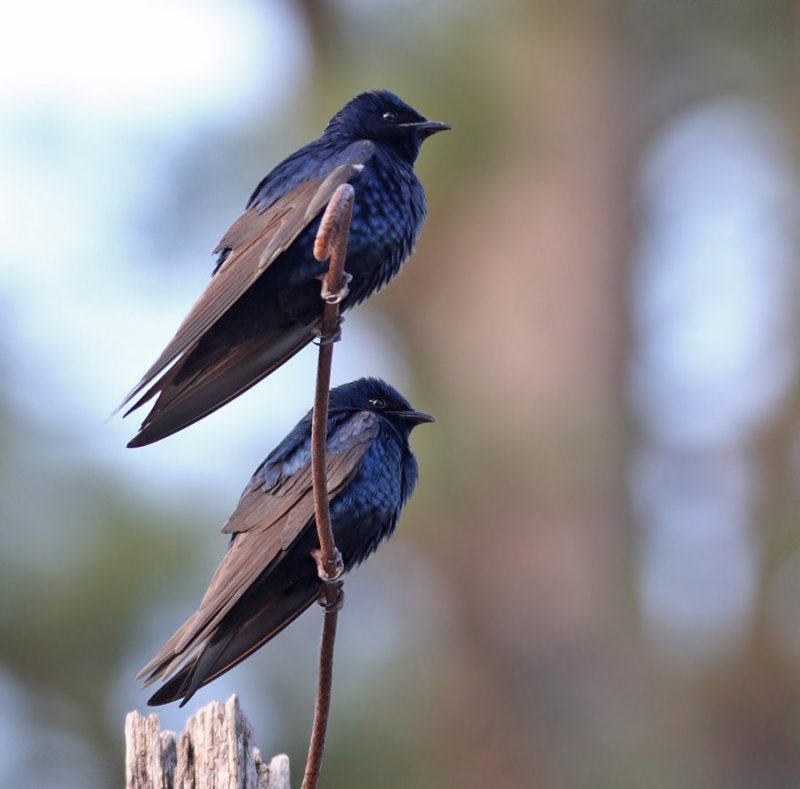 Purple Martins – photo by Ken Schmidt

Orchard Oriole – photo by Ken Schmidt
This program identifies individuals who have a love of nature and birds, but are confined to home.
We provide them with a bird bath, Sibley's Backyard Birds of Florida pamphlet and cleaning supplies.
Our volunteers choose an appropriate location and then set up the bird bath for the person.
We then visit on a regular basis to talk about what has been seen and share our mutual love of the birds.
A great way to keep connected to our community!

The Jay Newsletter
click an icon to download a newsletter
– visit the
ARCHIVE

to view past issues –