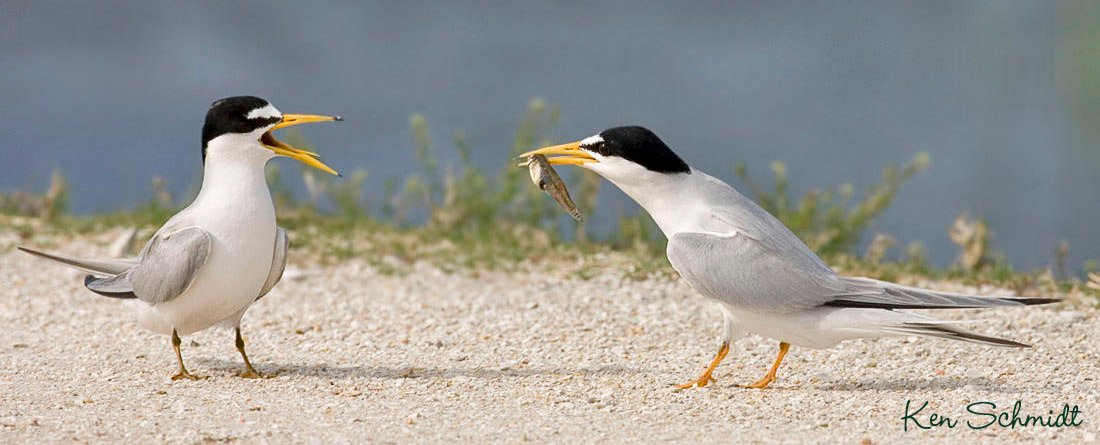 Least Terns – photo by Ken Schmidt

The Mission of the Seminole Audubon Society is to promote awareness and protection of the plants and animals in the St. Johns River basin in order to sustain the beneficial coexistence of nature and humans.

Your membership contribution will make you a partner in The Seminole Audubon Society's mission to promote the awareness and protection of wildlife and the environment that supports it.
Membership benefits include a full year of membership in the National Audubon Society and Audubon Florida, a year of Audubon and Florida Naturalist magazines, a year of The Jay (our local newsletter), participation in local chapter events, and more!
You may become a member by joining online:
IF YOU ARE A CURRENT Audubon member, you should receive a renewal notice in the mail from National Audubon Society. You may RENEW ONLINE or send your payment in the envelope provided. DO NOT SEND ANY RENEWALS TO THE CHAPTER ADDRESS.

Donations
our feathered friends appreciate your support
Donations to Seminole Audubon Society, Inc., a Florida nonprofit [501(c)(3)] organization, are tax deductible to the extent allowed by law.
A COPY OF THE OFFICIAL REGISTRATION AND FINANCIAL INFORMATION MAY BE OBTAINED FROM THE DIVISION OF CONSUMER SERVICES BY CALLING TOLL-FREE, 1-800-435-7352, WITHIN THE STATE. FROM OUTSIDE OF FLORIDA CALL, 1-850-410-3800. VISIT fdacs.gov/Division-Offices/Consumer-Services FOR HELP. REGISTRATION DOES NOT IMPLY ENDORSEMENT, APPROVAL OR RECOMMENDATIONS BY THE STATE. REGISTRATION NO. CH23448.

Meetings Are Free
and open to the public
2:00 p.m.
the 2nd Sunday of each month
September to March
IFAS Extension Education Building
University of Florida/IFAS Extension Seminole County
250 W. County Home Rd. (off 17/92)
Sanford, FL 32773