We love native plants!
Why should we use Native Plants in our Florida landscaping?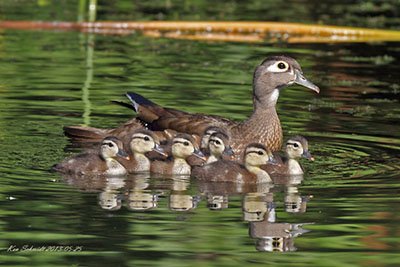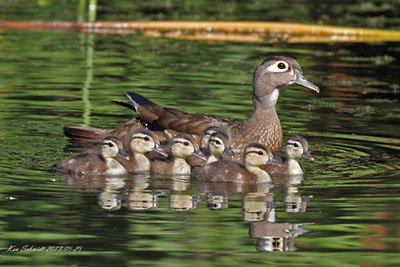 Irrigation of lawns and landscaping in Florida represents the single largest use of water from our municipal water supplies. This water use has seriously impacted the aquifer, which is the source of our drinking water and water that supports Florida's magical springs and other ecosystems.  In addition, fertilizers and pesticides used on lawns are major sources of pollution in our lakes, rivers, and bays.
Non-native plants such as potato vine, kudzu, water hyacinth and pampas grass, in their native habitats grow under certain constraints: soil composition and nutrients, wind,  rainfall,  temperature, sun or shade, humidity. Removed from those constraints, the plant may thrive beyond all expectations or desires.
Invasive non-native plants are among the greatest threats to existing ecosystems. They can wipe out native plants and destroy wildlife habitat. They can diminish the light, water, nutrients and space available to native species, alter hydrological patterns, soil chemistry, moisture-holding capacity, and erodibility and change fire regimes.

We want to help you develop a beautiful, life-supporting, and environmentally sensitive native plant landscape that is:
ECOLOGICAL AND ECONOMICAL
Native plants can minimize or eliminate lawn  fertilizers, pesticides and irrigation.
PROMOTES AND SUPPORTS BIODIVERSITY
Native plants provide food and habitat for birds, butterflies and pollinators.
HELPS REDESIGN SUBURBIA INTO "REAL FLORIDA"
a gardening approach that promotes Florida's natural beauty and authentic sense of place.
HAS THE RIGHT PLANT IN THE RIGHT PLACE
Native plants can thrive in all of Florida's natural conditions, from full sun and sandy soils to deep shade and wet soils.
HAS HARDY EDIBLE PLANTS FOR BOTH YEAR-ROUND AND SEASONAL GARDENING
Native plants, or Florida-friendly edibles, can provide healthy, home-grown food for you, your family and friends.

Looking for Florida Native Plants suited for your yard?
please visit these websites